Visit Programs
See it for yourself.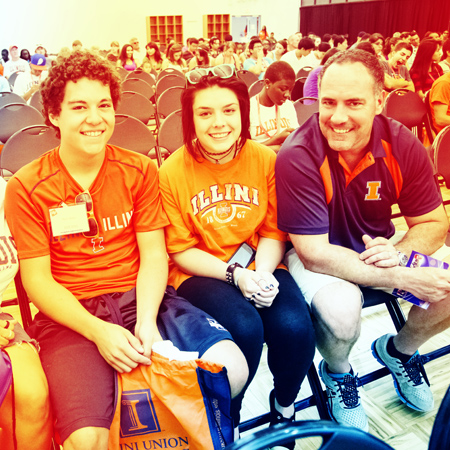 Visit Key
Prospective students
Admitted students
Transfer students
Admissions presentation
Interactive student panel
Campus tour
University residence hall tour
Daily Visits
Our Daily Visit programs give you and your family a look into the Illinois experience for 2 hours and 15 minutes every weekday. When you register, you can also request a visit with your intended college.
Orange & Blue Days
In the spring and fall, we host Orange and Blue Days—larger, day-long programs for prospective students and their families. In the fall, Orange and Blue Days are also available for prospective transfer students.
Saturday Visits
If you can't visit on a weekday when classes are in session, we offer programs on select Saturdays in the fall and spring for prospective and admitted students. Note that college and departmental meetings and class visits aren't available on these days.
I-Dash Running Tours
If you're looking for something different, our running tour might be for you! Over an hour and a half, 2 tour guides will take you on a near 3-mile run around several athletic locations on the southwest side of campus.
Transfer Visit Programs
Prospective transfer students can choose between 2-hour Transfer Visits and day-long Orange and Blue Days, while admitted transfer students are invited to attend Admitted Transfer Days.
Admitted Student Days
During February, March, and April, these day-long programs are designed to help you get to know your future home firsthand. To meet with your college, register for an available date by academic community.
Admitted Student Days will be available again in spring 2017.
Summer Visits
Offered weekdays in July and August, Summer Visits are similar to our Daily Visit program but also include an optional afternoon visit with your intended college.
Summer Visits will be available again in summer 2017.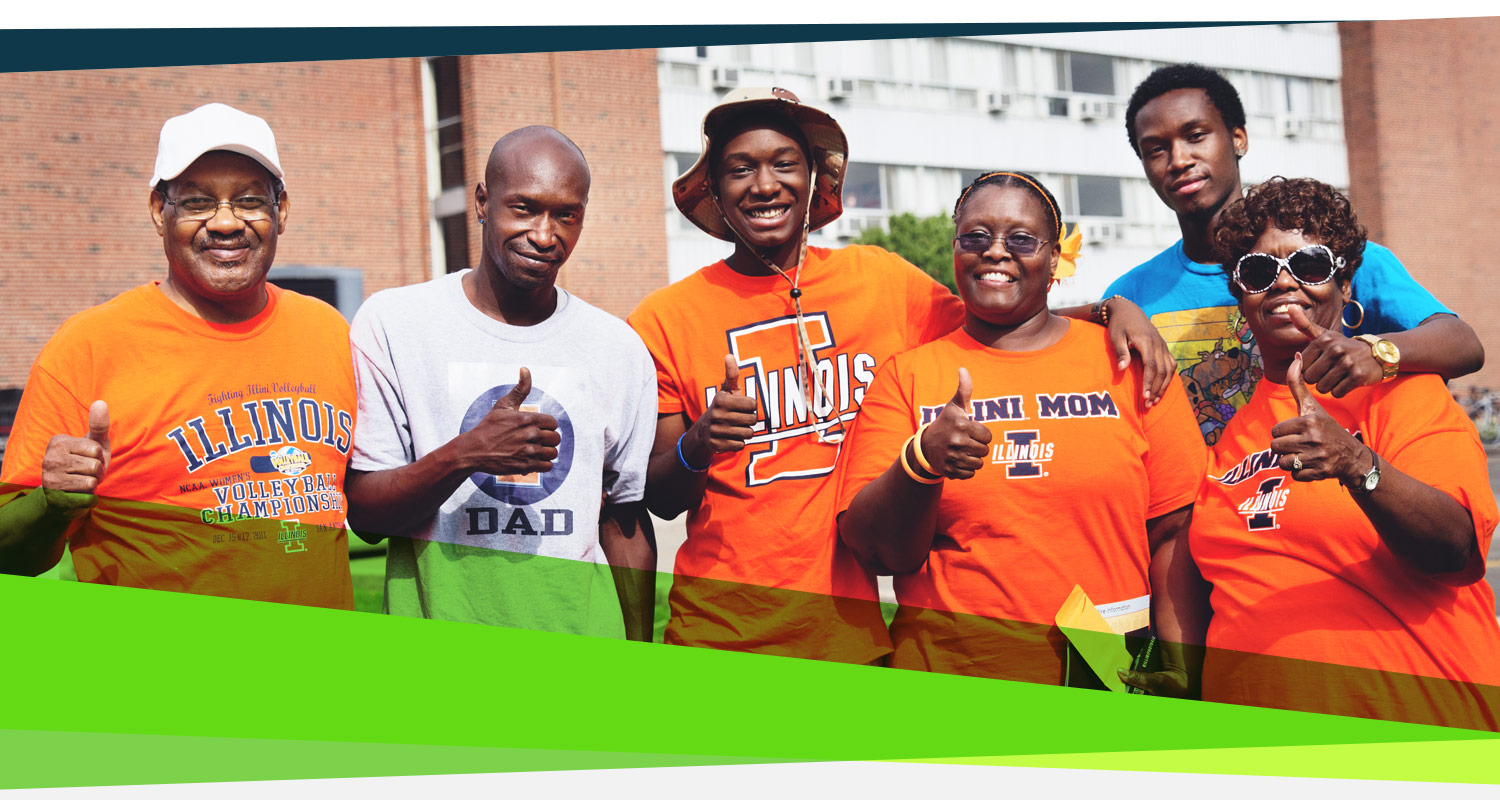 Group Visits
School or educational community groups of 8 to 50 students are welcome to visit Illinois through our free program. In addition to the 2- to 3-hour visit, you're also able to schedule a session with a cultural house.
While we don't provide lunch, groups may bring sack lunches, try one of the countless dining options on campus, or experience a meal in a university dining hall by calling 217-333-1766.
To schedule a visit, first submit a Group Visit Request Form for any of the Tuesdays, Wednesdays, or Thursdays available on the Group Visit Calendar. Along with this form, a Student Information Sheet for each individual in the group must be submitted at least 4 weeks prior to the visit date.
If your plans change and you can no longer attend your scheduled visit, let us know at least 5 days in advance. Failure to do this may result in diminished opportunities for your group to visit in the future.