Traditions
Coming to you
since 1867.
Our university is steeped in tradition, thanks to those who walked this campus before you. Now it's your turn!
Be a part of it.
Homecoming
Illinois is rumored to have invented the tradition of homecoming over 100 years ago. It's now one of the biggest events on campus!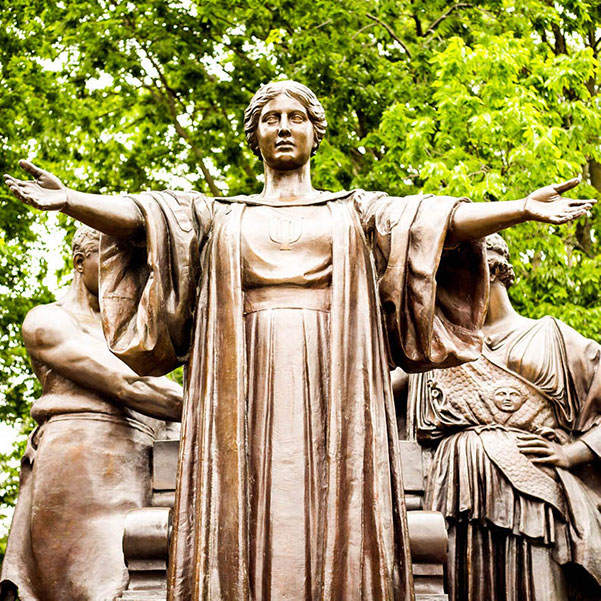 Alma Mater
Alma welcomes everyone to the heart of campus. Whether in her gameday gear or graduation robes, she's one of our most iconic figures.
Morrow Plots
Located in the center of campus, the Morrow Plots are the oldest experimental cornfields in the entire Western Hemisphere.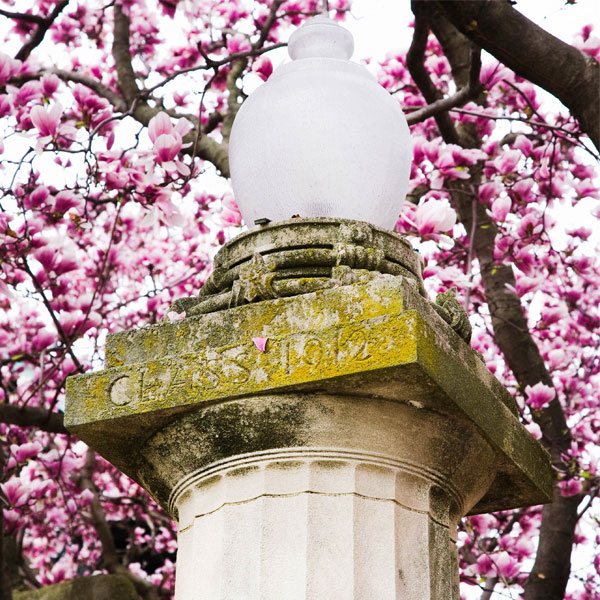 Eternal Flame
Take a study break at the Eternal Flame or bring your significant other here for a kiss. Rumor is "a lover's kiss will bring eternal bliss!"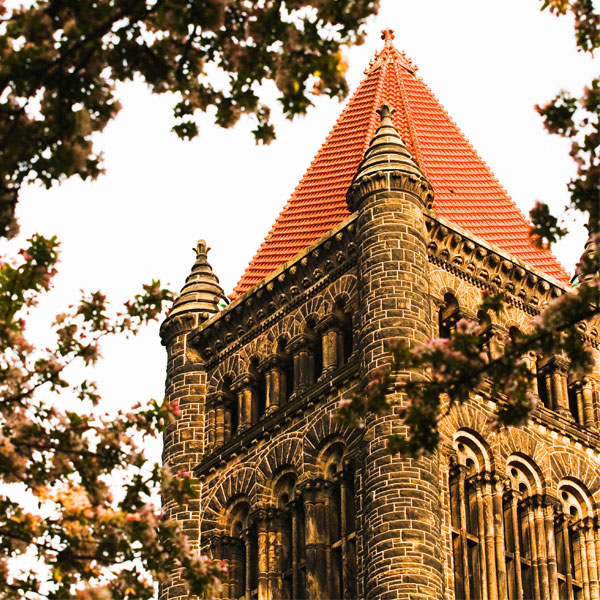 Altgeld Hall Bells
Not only do these bells mark the time, but every weekday a concert is held for those walking to class after lunchtime. Along with "Hail to the Orange," you might just hear the Beatles or Harry Potter!
Lincoln's Nose
A bust of Abraham Lincoln sits near the entrance of Lincoln Hall. So why's its nose gold? Students rub it for good luck before taking exams!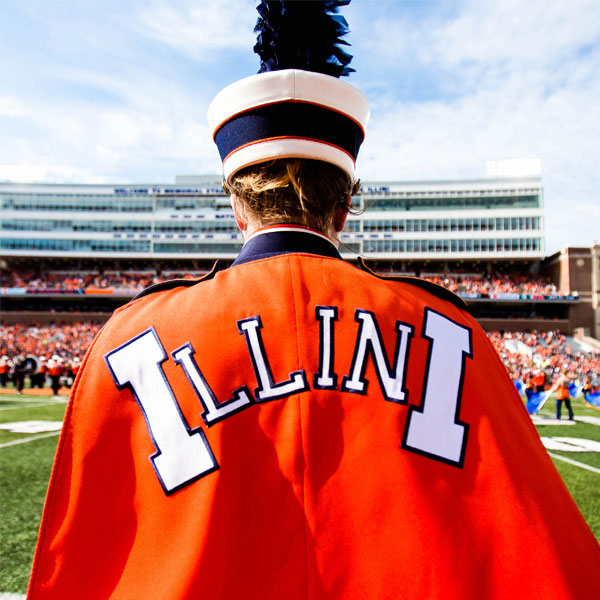 Marching Illini
John Philip Sousa once dubbed our Marching Illini the "world's greatest college band." These students have entertained fans with both traditional and innovative performances since 1907.
Quad Day
Each year, hundreds of student groups gather on the Quad the day before classes start in an effort to recruit new members.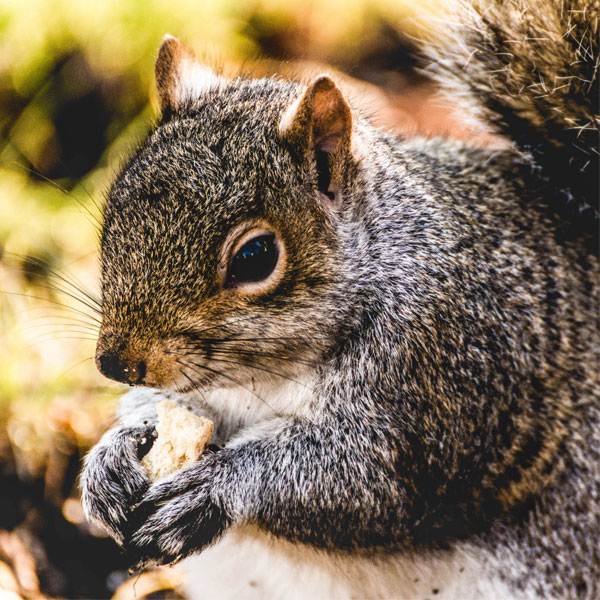 Squirrels
Now a permanent fixture at Illinois, these furry creatures were first brought to campus in 1901 at the request of university president Andrew S. Draper.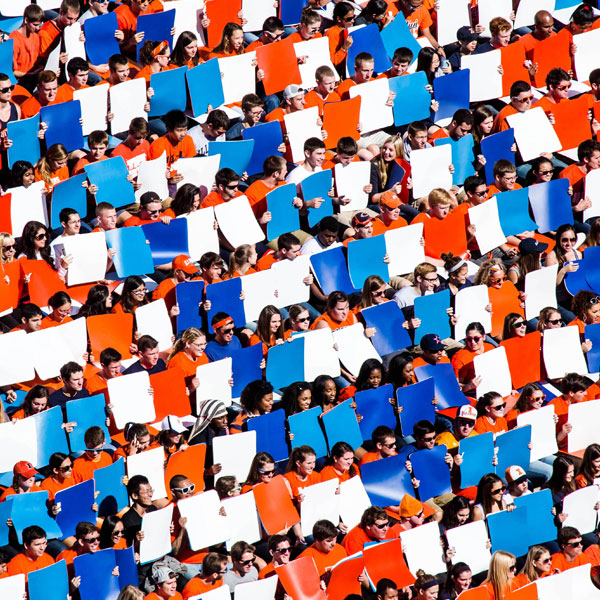 Block I
Holding more than 1,800 fans and known for its halftime card-stunt performances, our football student section is the oldest in the nation!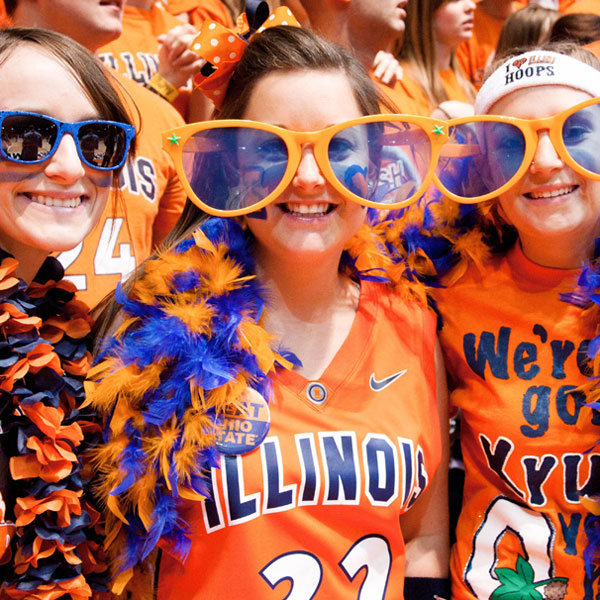 Orange Krush
Part of the Fighting Illini's home-court advantage, the students in Orange Krush have also raised more than 2.7 million dollars for local charities and organizations.